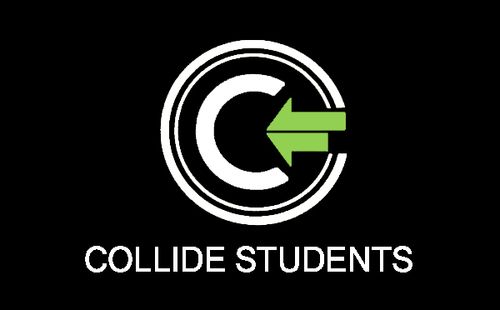 Whoever you are, wherever you're from, you are welcome here.
Collide youth ministry exists to REACH non-believing students, to CONNECT them with other Christians, to EQUIP them to grow in their faith, EXALT God and OFFER themselves in SERVICE to Christ. We desire to live our lives as Real Proof of the Real God in the Real World.


Collide Middle School: 6-7pm Wednesdays in the auditorium

Collide High School: 7:30-8:30pm Wednesdays in the auditorium
Collide Middle School
6:00pm-7:00pm
Collide High School
7:30pm-8:30pm
Get Connected. Go Deeper.
We'd love to hear from you. Fill out the form below to get started.